DESKTOP PRINTERS: Economic desktop printers feature the ability to work under pressure, where dust, the risk of accidental physical contact is small and the number of printed labels does not exceed a few hundred thousand a year. The label printers we offer have the possibility of thermal transfer printing.
In places where self-adhesive labels are used to carry variable information, the simplest solution is to print them with label printers. Choosing the right equipment is a difficult task, so Tomex recommends proven Zebra, Citizen and Toshiba TEC label printers. These are the highest quality products, offering a wide selection of models, accessories and exemplary technical support.
These printers are divided by application:
economical label printer
semi-industrial label printer
industrial label printer
All the label printers we recommend offer two types of printing:
direct thermal
requires a paper with a thermosensitive layer that is sensitive to UV rays, efficient but less durable. It works well for marking simple applications.
thermal transfer
high durability thanks to the use of thermal transfer ribbon, used in both simple and complex applications.
The Tomex company provides services in the field of installation, selection and servicing of equipment, as well as learning how to use it and full maintenance of the provided printers.
Citizen CL-S621 / CL-S631 offers unparalleled versatility in application
Self-adhesive label printer Citizen Cl-S621 / CL-S631
stationary thermal printer, thermal transfer. The unique metal Hi-Lift™ mechanism allows easy access to the loading of media (labels, sashes, ribbon). The adjustable sensor can handle many different label configurations (with or without markers) as well as pediatric medical wristbands.
The powerful processor on board 32 bit RISC ensures exceptional performance and fast printing of the first label. Citizen CL-S621 / CL-S631 comes standard with internal serial and USB interfaces. Optional: Ethernet, WiFi, or parallel interfaces are also available
Manufacturer of thermal transfer printers Citizen CL-S621

Desktop Label Printer Zebra GX430t GX430tZebra desktop label printer with high resolution offers the advantages of thermal transfer and thermal gives sharp, high-quality text, bar codes, graphics, and offers flexible connectivity.
This GX430t ™ desktop label printer features ZPLII, Zebra's universal printer language, allowing easy integration into existing systems running Zebra printers without the need for additional software. Printing labels and tags with text, graphics, as well as a wide selection of barcodes make it one of the most commonly used desktop printers in the world. The 300 dpi resolution of this label printer is designed for a variety of industrial applications.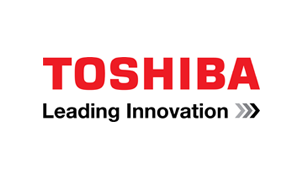 Toshiba B-EV4 series label printers developed to suit Label printer manufacturer Toshiba B-EV4 series for working in confined spaces, in almost all industries and applications.
Using the latest Toshiba 32-bit processing technology, it delivers fast, on-demand printing up to 5 inches per second. Direct Thermal Printing (B-EV4D) is suitable for short-term ticketing and labeling using thermal papers, while the B-EV4T uses thermal transfer printing using thermal transfer ribbons and labels to preserve the label information for longer periods of time.
Both types of Toshiba B-EV4 series printers have a printhead to choose from, with a print resolution of 203 dpi for everyday use or 300 dpi for specialized barcodes and graphics.