In production conditions - it is necessary to choose the right printer that will meet the needs in 100% without compromise. Industrial label printers are designed to print continuously, in harsh conditions, they must be dustproof, have a steel housing - so that in the event of physical contact the printing mechanism is not damaged. Intended for mass marking, they process kilometers of material per month.
Industrial printers can be equipped with additional modules such as:
Cutter - label cutter
Peeler - peeler for labels
RFID Module - module for coding and reading RFID labels
Rewinder - rewinder
Binary Logic Port (TOSHIBA TEC only)
WIFI card
In these type of printers, the ethernet card is a standard accessory, it enables direct control of the printers from one computer, e.g. by a technologist or an IT specialist.
In places where self-adhesive labels are used to carry variable information, the simplest solution is to print them with label printers. Choosing the right equipment is a difficult task, so Tomex recommends proven Zebra, Citizen and Toshiba TEC label printers. These are the highest quality products, offering a wide selection of models, accessories and exemplary technical support.
These printers are divided by application:
economical label printer
semi-industrial label printer
industrial label printer
All the label printers we recommend offer two types of printing:
direct thermal
requires a paper with a thermosensitive layer that is sensitive to UV rays, efficient but less durable. It works well for marking simple applications.
thermal transfer
high durability thanks to the use of thermal transfer ribbon, used in both simple and complex applications.
The Tomex company provides services in the field of installation, selection and servicing of equipment, as well as learning how to use it and full maintenance of the provided printers.

The Zebra 110Xi4 is one of the best printers in the world in terms of:
performance
quality
print speed
adaptability
User friendly

Designed for the toughest applications - mainly in logistics or production. Also available with the EPC-GEN2 - UHF RFID encoder. The printer can be ordered in resolutions: 200 dpi, 300 dpi or 600 dpi. In the version with a peeler, cutter, Wi-Fi card, the printserver is standard here.
The printer is equipped with a readable LCD display, thanks to which you can not only quickly change the printer settings, but also monitor the status of labels and tracing paper. Thanks to this, you can prepare in advance to change the roll of self-adhesive labels or thermal transfer ribbon.
Manufacturer of Zebra label printers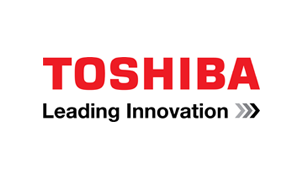 Toshiba TEC B -SX4 self adhesive, industrial label printer is one of the most efficient industrial label printers on the market. The TOSHIBA B-SX4 is the successor to the TOSHIBA TEC 472, which has gained recognition for its long life, performance and reliability. The printer can be equipped with interesting modules such as:
simple knife
rotary knife
label peel and rewinder
PCMCIA module
10/100 LAN card
USB 1.1
RFID module
ribbon saver
binary logic port