They are used in distribution and logistics centers as well as in production. These printers are designed to work in Industrial conditions such as dust, possible physical contact with a foreign body and production of a large number of printed labels. They have a flat or sharp-edge head, they can be available in 203, 300 or even 600 dpi versions! The average number of printed labels should not exceed several hundred thousand per month. Perfect for printing barcodes, batch numbers, labels with manufacturer data.
In places where self-adhesive labels are used to carry variable information, the simplest solution is to print them with label printers. Choosing the right equipment is a difficult task, so Tomex recommends proven Zebra, Citizen and Toshiba TEC label printers. These are the highest quality products, offering a wide selection of models, accessories and exemplary technical support.
These printers are divided by application:
economical label printer
semi-industrial label printer
industrial label printer
All the label printers we recommend offer two types of printing:
direct thermal
requires a paper with a thermosensitive layer that is sensitive to UV rays, efficient but less durable. It works well for marking simple applications.
thermal transfer high durability thanks to the use of thermal transfer ribbon, used in both simple and complex applications.
The Tomex company provides services in the field of installation, selection and servicing of equipment, as well as learning how to use it and full technical service of the provided printers
Semi-industrial, thermal transfer barcode printer
Citizen CL-E720 is a novelty in the offer of label printers of the manufacturer Citizen. It is a kind of a link between a desktop printer such as Citizen Cl-S621 and a semi-industrial printer Citizen CL-S700. The Citizen CL-E720 printer offers rich equipment with very good results (printing speed, print quality, thermal transfer and thermal printing). Intended for production companies, logistics companies and many others. Standard printer parameters include:
communication port: USB, Ethernet (10/100),
203 dpi resolution,
max label width 118mm,
max length of continuous printing 104mm
max print speed 203mm / s
Citizen-CL-S700 self-adhesive label printer
The semi-industrial, thermal transfer barcode printer Citizen CL-S700 impresses with its speed and efficiency. It is a virtually failure-free printer, made of 90% metal parts. Housing resistant to physical contact with foreign bodies (impacts).
The printer is recommended wherever even several million labels are printed within a year. Warranty of 24 months or 100 kilometers of labels printed on the printer is a sufficient advantage for the purchase of this printer. The printer has a clear four-line LCD panel, on which you can change most of the printer settings.

Zebra ZT200 Series self-adhesive label printer

Like the Zebra ZT220, the Zebra ZT230 can be ordered in a variety of configurations. What distinguishes this printer from other models is the fact that it is equipped with an LCD display, thanks to which you can directly control the printer settings.
Apart from the display, the maximum width of the thermal transfer ribbon has been increased from 300m to 450m. In addition, a metal housing has been used to make the Zebra ZT230 label printer even more resistant to impacts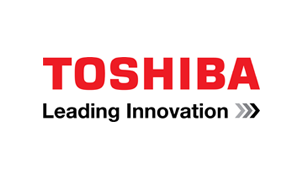 The Toshiba B-EX4T2 label printer is used in manufacturing companies, distribution centers and logistics - where speed and print quality are a priority. Equipped with a flat print head, 203, 305 or 600 dpi. The printer has 32MB RAM and 16MB Flash memory. The possibilities of extending the printer with additional modules is very high and they include:
simple knife
label peel and rewinder
RS card
Centronics USB card
WLAN
binary logic port
RTC & USB Host